Exploring hybrid ocean governance in the high seas for the Sargasso Sea and the Thermal Dome
The 'SARGADOM' project focuses on two remarkable high seas sites – the Sargasso Sea in the North Atlantic ('SARGA') and the Thermal Dome in the Eastern Tropical Pacific ('DOM'). The aim of the project is to contribute to the protection of biodiversity and ecosystem services, and to facilitate the development of hybrid ocean governance approaches for the two sites.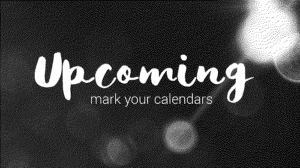 Upcoming
SARGADOM team will attend the 'High Seas Treaty Symposium – from negotiation to implementation' on 6-7 October 2023 in Edinburgh, UK.
Read more »
that have signed the BBNJ treaty to date
Countries min. must sign the treaty for it to enter into force
With SARGADOM, we want to improve the protection of biodiversity and to maintain ecosystem services in these two sensitive high seas areas and facilitate the design of hybrid ocean governance models. We think that is the only way to make the BBNJ treaty not simply a goodwill declaration, but a real and productive tool to govern and protect the high seas. We want to contribute to the UN negotiations – but, more than that, we want to be ready to contribute to the implementation phase of the BBNJ treaty.